home
Welkom op exploringtheworld.nl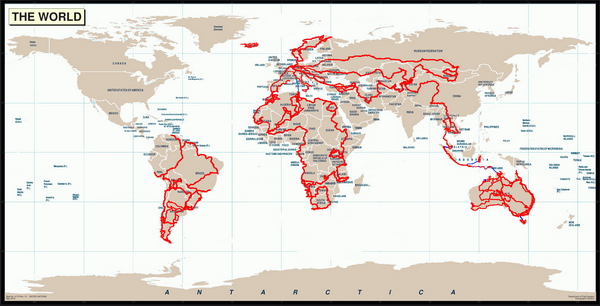 To our non-Dutch guests:
This site is in Dutch. However if you click on the Google Translate button, you can choose your language. Whenever you have questions, send us an e-mail. Betty van Breukelen & Gerard van Vliet

Laatste nieuws: 26-12-2022

Namibia in short: ups and downs
the Netherlands - Utrecht (3.000 km)



Het is zover: de eerste post-covid reis is gemaakt! Maar… het ging niet helemaal zoals we gehoopt hadden. Pech maakte dat de reis gehalveerd werd. Maar toch! Wat was het geweldig om weer door onze prachtige wereld te reizen. In het verslag kun je de ups en downs mee volgen. Veel plezier.




Lieve lezer, we wensen je een prachtig, gezond en gelukkig 2023 toe. Ook hopen we van harte dat de oorlog in Oekraïne dan tot een goed einde gebracht wordt.





The time has come: the first post-covid journey has been made! But… it didn't go quite as we had hoped. Bad luck meant that we only made half the trip. Yet! How wonderful it was to travel through our beautiful world again. You can follow the ups and downs in the report. Have fun.




Dear reader, we wish you a wonderful, healthy and happy 2023. We also hope that the war in Ukraine will then be brought to a successful conclusion.



---
Click here to see all updates. Receive e-mail for new updates? Click here